Events and Parties at EXCALIBUR Swinger Club Privé Openings for November 2023
During the month of November 2023, Excalibur swinger disco club privé will be open on Fridays and Saturdays evenings from 22.00 until late at night.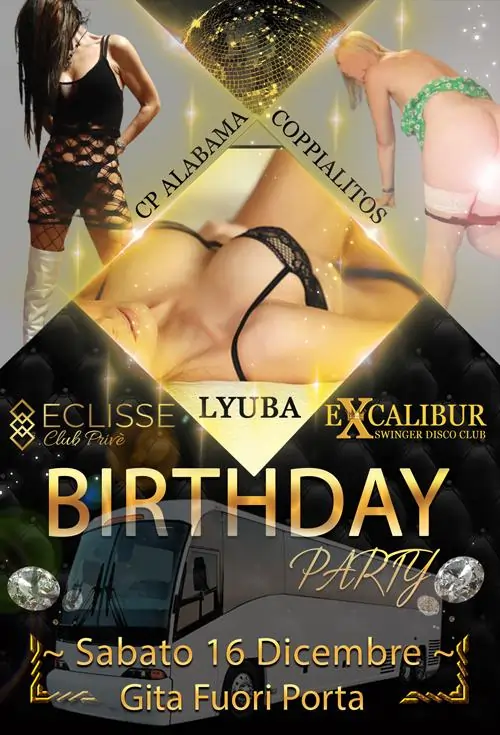 Happy Birthday Lyuba... e non sarà sola!


SATURDAY
16/12/2023
From 22.00 onwards

To book your participation in the club's events, you can contact us with the channel you prefer.

Please, find the list of all our channels

at our contact page

.
All information on this site is intended for members of the Excalibur Private Club and those who wish to join.
The same should be considered as non-advertising but informative information.
Law 7th of December 2000 n.383 published on "Gazzetta Ufficiale"