Retrò Party Night
EXCALIBUR Club Privé
---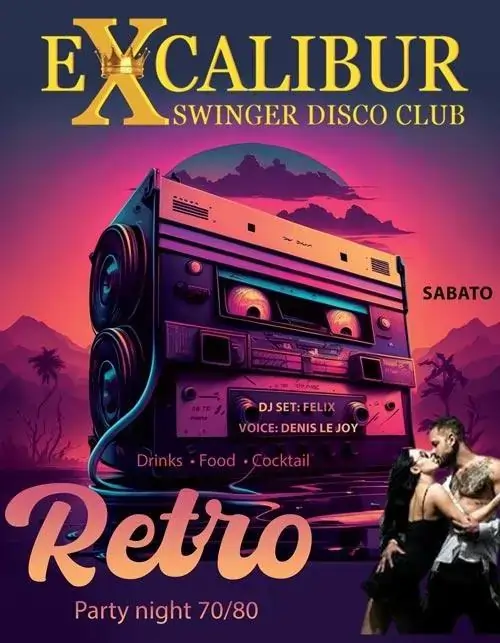 Retrò Party Night


SATURDAY
18/11/2023
From 22.00 onwards

Sexy Party "Retro Fever"!

Are you ready to take a dive into the past and dance to the rhythm of the sexiest hits of the 70s and 80s? The "Retro Fever" is the event that will make you travel through time, giving you an evening of pure fun and sensuality.

A real musical time machine with a DJ set that will make you dance to the notes of the sexiest songs of that golden decade.

Dedicated spaces for dancing, socializing and meeting new people with the same love for vintage music and... not only.

Be ready to dance, have fun and relive the most sensual moments of the 70s and 80s at the "Retro Fever" Sexy Party.

It will be a night of passion and nostalgia that you will never forget!

All information on this site is intended for members of the Excalibur Private Club and those who wish to join.

The same should be considered as non-advertising but informative information.

Law 7th of December 2000 n.383 published on "Gazzetta Ufficiale"