Black & White Night Party
EXCALIBUR Club Privé
---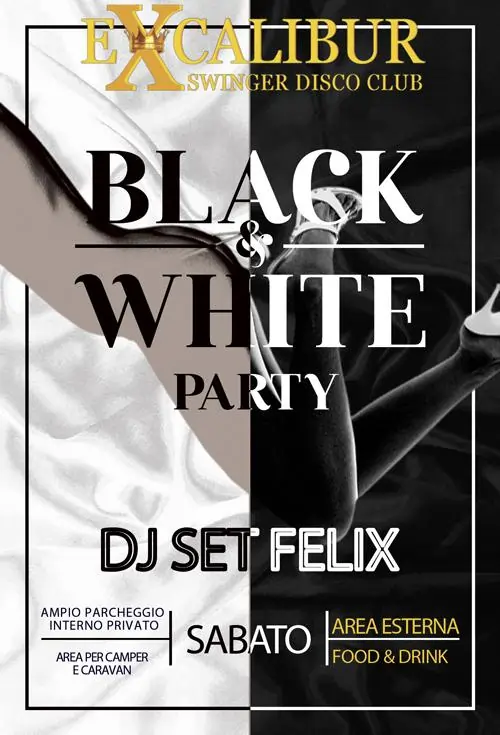 Black & White Night Party


SATURDAY
13/05/2023
From 22.00 onwards

Black and white, sensual colors par excellence.
It doesn't matter which color you decide to wear or, if you like better, wear both and be SEXY, soooo SEXY!

All information on this site is intended for members of the Excalibur Private Club and those who wish to join.

The same should be considered as non-advertising but informative information.

Law 7th of December 2000 n.383 published on "Gazzetta Ufficiale"