Sexy Cena Con...
EXCALIBUR Club Privé
---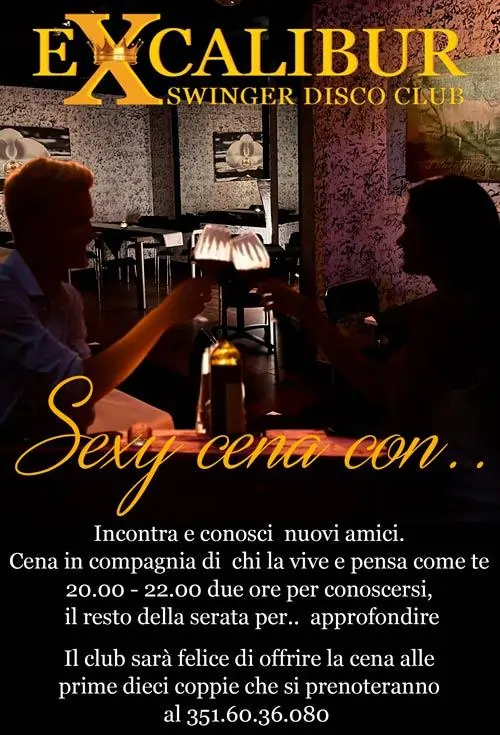 Sexy Cena Con...
FRIDAY
04/08/2023
dinner at the Excalibur club
Meet new friends, have dinner in the company of those who live it and think like you.
20.00 - 20.30 welcome aperitif.
20.00 - 22.00, two hours to get to know each other, the rest of the evening to learn more.
The club will be happy to offer the dinner to the first 10 couples who will book on whatsapp on
(+39)351.60.36.080
indicating their nickname and reference site.
Reservation required for those who decide to join us.
P.S. Dinner will be a self-service buffet
All information on this site is intended for members of the Excalibur Private Club and those who wish to join.
The same should be considered as non-advertising but informative information.
Law 7th of December 2000 n.383 published on "Gazzetta Ufficiale"