Sexy Lingerie Party
EXCALIBUR Club Privé
---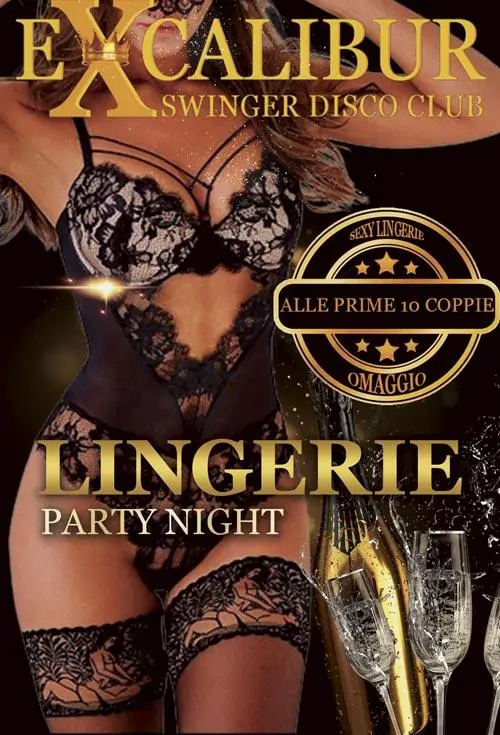 Sexy Lingerie Party


SATURDAY
25/11/2023
From 22.00 onwards

An evening of fun and games where you can express your sensuality through lingerie.

Engaging music, delicious cocktails and buffets to make the evening even more special.

A welcoming, no prejudice atmosphere, perfect for showing off your sexiest lingerie.

An exclusive gift: the first ten couples or singles will receive a fantastic sexy outfit for free!

Remember, to receive a free sexy outfit, all you have to do is be among the first ten women to attend the event.

Make sure you are at the swinger club on time!

Join us for a sensual, playful and unforgettable evening.

Celebrate your sensuality and let lingerie become the protagonist.

All information on this site is intended for members of the Excalibur Private Club and those who wish to join.

The same should be considered as non-advertising but informative information.

Law 7th of December 2000 n.383 published on "Gazzetta Ufficiale"