T-GIRL Night
EXCALIBUR Club Privé
---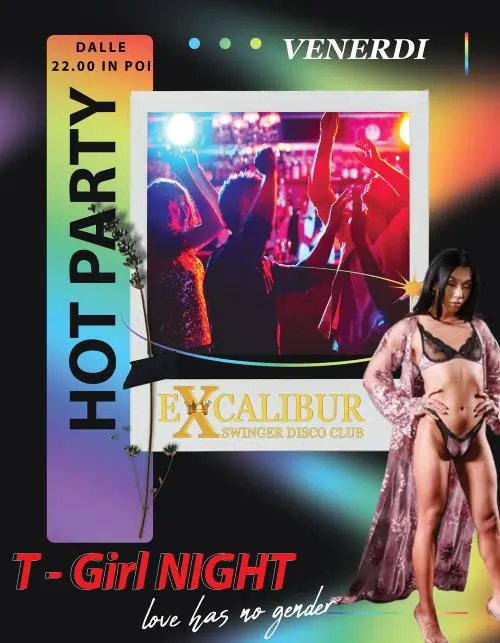 T-GIRL Night


FRIDAY
20/10/2023
From 22.00 onwards

T-GIRL NIGHT

An alternative night, where you can freely express all your fantasies. Take a front row seat as a protagonists!

From 10.00 pm a Fluid Sex Evening for all those who love to explore; an evening without limits where every nuance of your sexuality will be welcome.

The evening is open to everyone, Trans - Trav - Couples - Single Men and Single Women

Please, remember that at the Excalibur swinger disco club we are not interested in your sexual orientation: with us you can explore it FREELY

All information on this site is intended for members of the Excalibur Private Club and those who wish to join.

The same should be considered as non-advertising but informative information.

Law 7th of December 2000 n.383 published on "Gazzetta Ufficiale"