Aspettando Halloween Sex Party
EXCALIBUR Club Privé
---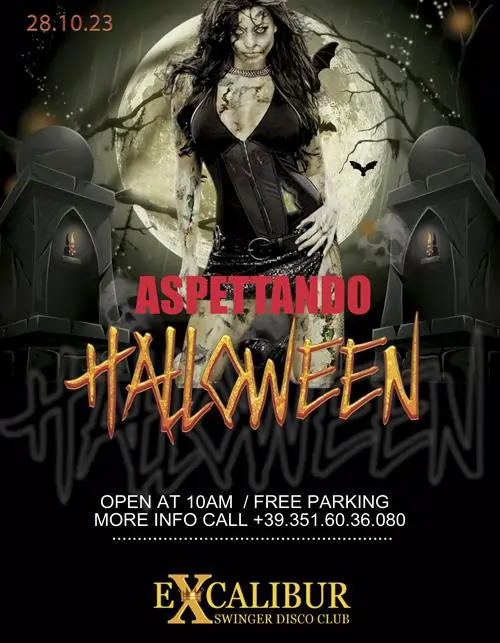 Aspettando Halloween Sex Party


SATURDAY
28/10/2023
From 22.00 onwards

While we wait for the big day of Halloween, why not start the party early? Join us for an "Early Halloween Party: Countdown to the Thrill"!

There's no need to wait until October 31st for Halloween fun. Start feeling the spooky atmosphere and thrill of the occasion in this early party.

Dress Code:

Dress up in your most creative and scary costume. This is a Halloween preview, so show your spooky side and prepare to impress.

Join us for an evening of anticipation where thrills and fun will be the order of the day.

It will be an unforgettable preview of the Halloween that awaits you.

We are waiting for you.

All information on this site is intended for members of the Excalibur Private Club and those who wish to join.

The same should be considered as non-advertising but informative information.

Law 7th of December 2000 n.383 published on "Gazzetta Ufficiale"