Sunday Party
EXCALIBUR Club Privé
---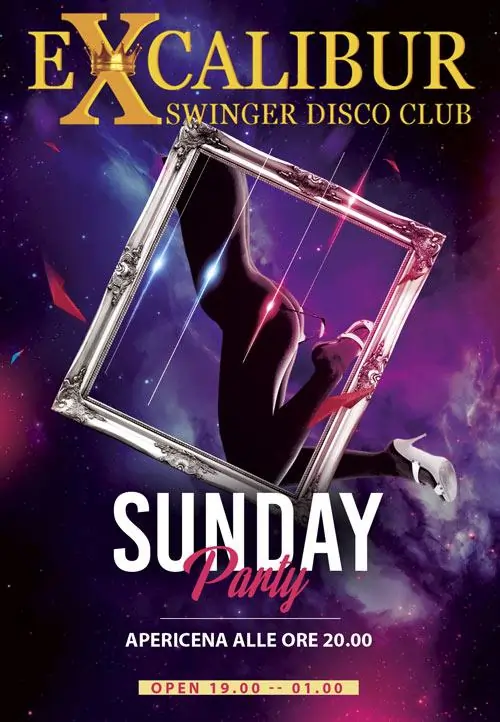 Sunday Party
SUNDAY
21/05/2023
Sunday from 19.00 to 01.00
Sunday is always a day of relaxation and rest; an aperitif in good company is what it takes to round off the weekend.
Aperitif at 20.00, offered by the club to those who book on
351.60.36.080
All information on this site is intended for members of the Excalibur Private Club and those who wish to join.
The same should be considered as non-advertising but informative information.
Law 7th of December 2000 n.383 published on "Gazzetta Ufficiale"